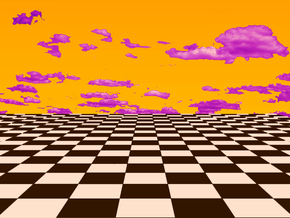 The Board is the domain of The Game Master and the home of his closest servants, The Deck of 54. Its skies are orange with purple clouds, the ground is checkered, and there are multiple buildings shaped like chess pieces. It also has the ability to suppress eldritch energy for extended periods of time, so the Fears and enhanced servants avoid entering it when possible.
The Game Master often brings human beings to the Board to participate in tournaments in which they must fight to the death.
Ad blocker interference detected!
Wikia is a free-to-use site that makes money from advertising. We have a modified experience for viewers using ad blockers

Wikia is not accessible if you've made further modifications. Remove the custom ad blocker rule(s) and the page will load as expected.