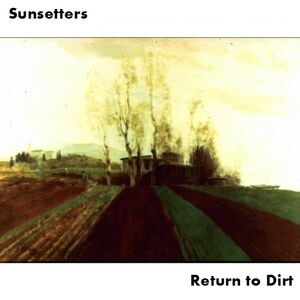 Return to Dirt
is a musical suite by
DJay32
and
Eric Taylor
, released under the
Sunsetters
name. Its songs are named after and dedicated to specific Fearblogs, and they feature a rough guitar sound over midi backing instruments. The first song was released on March 8th, 2016, and the suite is ongoing. It can be listened to
here.
Songs
A short galloping overture-esque song, dedicated to Omega's Mephi epic.
A nine-minute keyboard-heavy piece ranging from adventurous to serene, dedicated to Apostate's Cute-influenced blog of the same name.
A nine-minute metal song, revised from The Mythology of Empathy, dedicated to Lizard Bite's Steward blogs.
A thirteen-minute improvisational piece quoting one song from every album up to No Entry, dedicated to alliterator's blogs as a whole (though particularly Paranoia: A Manifesto and The Fear Mythos meta blog).
Trivia
A majority of the art for the songs are distorted/blurred versions of paintings by Arnold Böcklin.
Gallery
Ad blocker interference detected!
Wikia is a free-to-use site that makes money from advertising. We have a modified experience for viewers using ad blockers

Wikia is not accessible if you've made further modifications. Remove the custom ad blocker rule(s) and the page will load as expected.