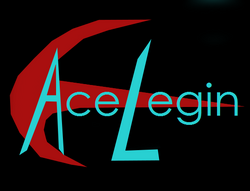 Acelegin (pronounced Ace-Lee-Gin with a 'G' and not a "J") is a Fear Mythos author best known for creating The Vision and running The Game Master Tournament. He also does art and has drawn pictures of many of the characters appearing in his blogs.
Acelegin is the writer of:
Daniel-Verse Blogs -

The Luster-Verse -

Other Blogs -

Fear Novels -

Non Fear Mythos Works -
Ad blocker interference detected!
Wikia is a free-to-use site that makes money from advertising. We have a modified experience for viewers using ad blockers

Wikia is not accessible if you've made further modifications. Remove the custom ad blocker rule(s) and the page will load as expected.